San Antonio School Uniforms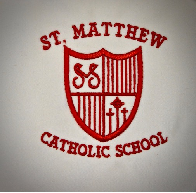 Let Us Help Make Your School Uniform Program a Success
Your Parent Organization can have a store with your logo items at the school which will be safer for students and parents and teachers in these unusual times. Let us help develop your school store. Ordering in bulk for your school is the way to ensure the best price for your students, parents, and staff. Setting up a school store allows your organization to set the price and keep the net proceeds, ensuring you have better control over school uniforms in a time when there are health concerns for all.
About S A School Uniforms
SAschooluniforms.com is a local San Antonio based company.  It is a subsidiary company of Monogram Embroidery, which has been doing most area school embroidery logos for 30+ years.  
We use the best pellon, thread, and needles so that we can provide the best product to your schools. There might be companies that can provide cheaper, but not without loosing quality.  Eventually, everyone comes back to us because there is no comparison in the product we provide, and we have been doing it for years.  In fact, since 1982.
What does that mean for you?  We currently already have programs and screen printing artwork for your school logos.  We have provided logos for Parker Uniforms for 20 years.  And chances are we have done every local logo used in San Antonio at one time or another.  This means we are able to provide the best product, with the fastest turn around time, at the best price.  This means we save you time & money. 
If you are looking to take this opportunity to update your logo or come up with a new logo, we can  help you.  Please provide us with any new artwork and we can get a sample out to you promptly.  
We will provide the same turn around time that we have always provided to all of our customers, which was about a week.  Preparing for the start of school can be frustrating. Let us help you with all of your uniform needs either with the website SAschooluniforms.com or you can come by our physical location at 10646 Gulfdale, Suite #3, San Antonio, TX, across from the School Supply store.
As we are moving to a time where everything is done online, we will encourage orders placed online by providing free shipping.  This will cut down on a lot of frustration waiting in lines at the store during those busy back to school times.
Please tell us your needs and we will work better to serve you.
To find out more about our services, please call our office at (210)348-6700 to set up
an appointment.  We look forward to helping you with all of your uniform needs.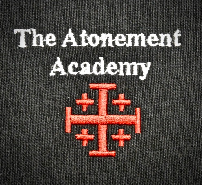 Aberdeen Latin School
Agape Christian
Antonian College Prep
Antonian Middle School
Atonement Academy
Blessed Sacrament
Bracken Christian School
Buckner Fanning MS
Calvery Baptist
Castle Hills Christian Schools
Concordia Lutheran
Cornerstone Christian School
First Baptist Academy
Geneva
Gloria Deo Academy
Holy Cross
Holy Name Catholic
Holy Spirit Catholic
Instituto America
Kristi Lins Academy
Legacy Christian Academy ES
Legacy Christian Academy HS
Little Flower
Lutheran High School
Mary Help of Christians
Mt. Sacred Heart
New Braunfels Christian Aca
Notre Dame Catholic
OLLU
Our Lady of the Hills
Power Christian Academy
Providence Catholic School
Redeemer Episcopal
River City Believer's Academy
River City Christian School
Rolling Hills Catholic School
San Antonio Christian School
Scared Heart – Uvalde
School of Wonder
SMS
St. Anthony's
St. Augstine Elementary School
St. Augustine High School
St. George Episcopal
St. James Catholic School
St. John Berchman
St. Leo
St. Luke Catholic School
St. Luke's Episcopal School
St. Mary's Catholic School
St. Mary's Hall
St. Matthew's Catholic School
St. Monica Catholic School
St. Peter Paul
St. Pius X
St. Thomas Episcopal
Trinity Christian Academy
United Day School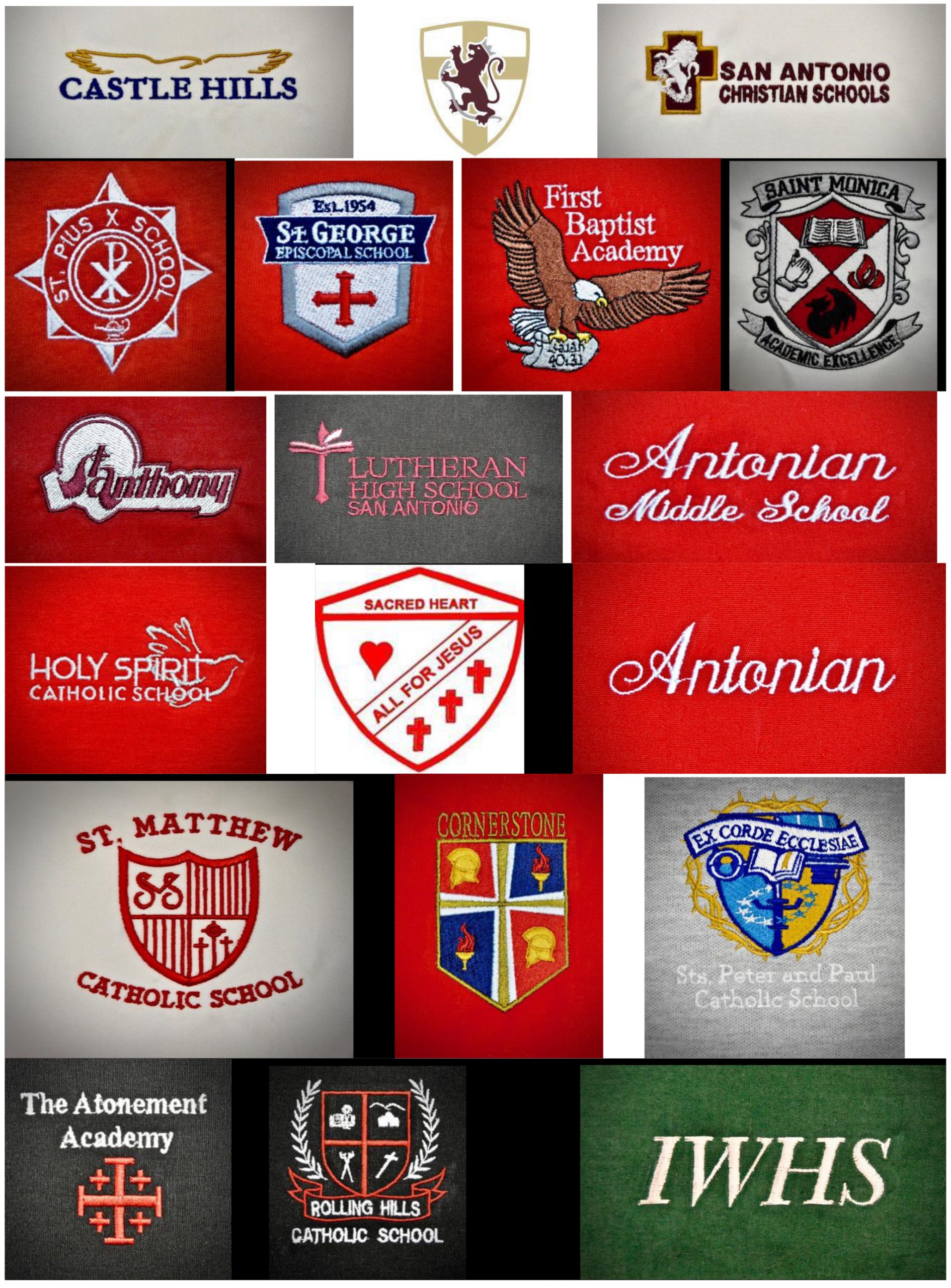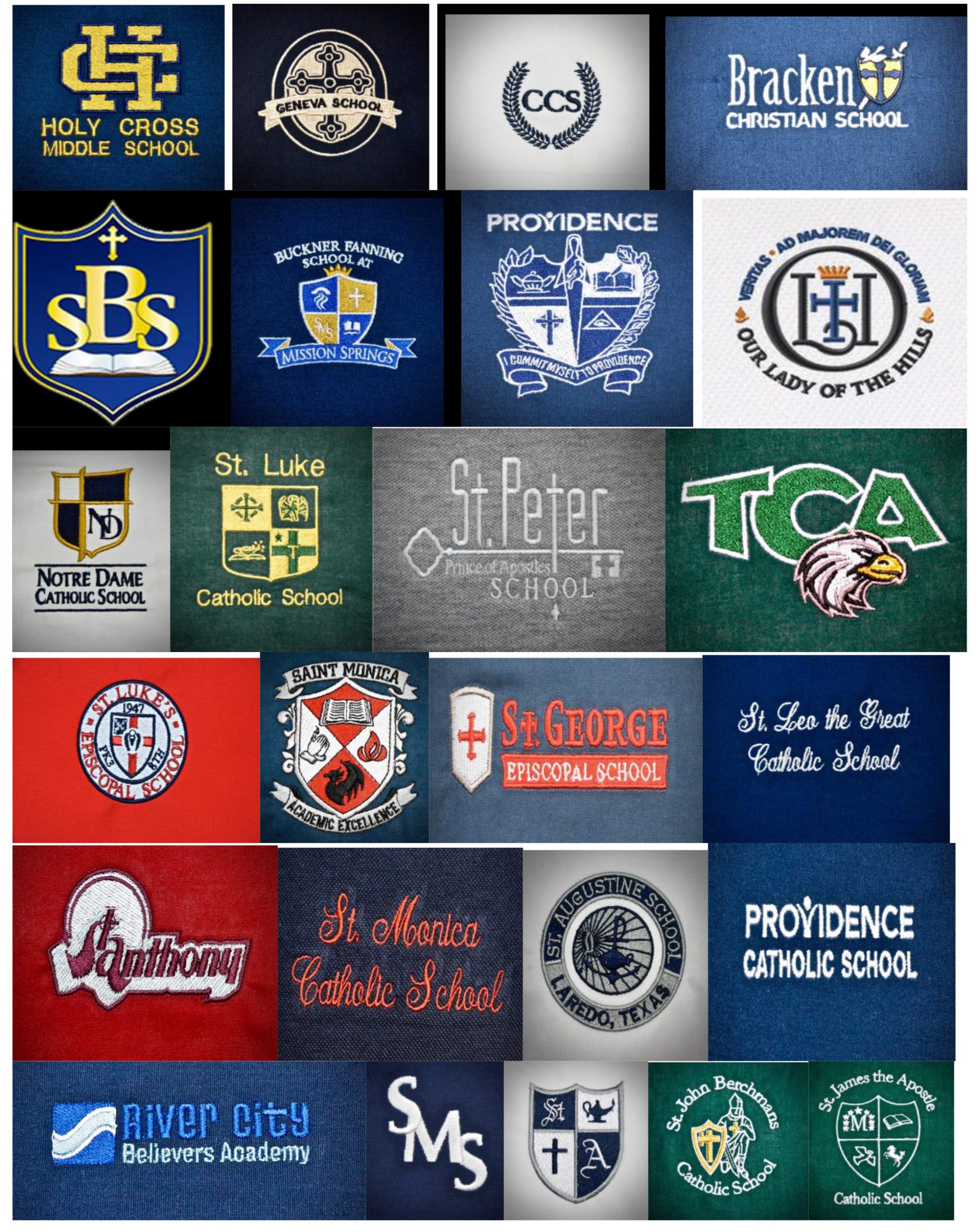 Let's Get Started
Tell Us How We Can Help You!